Parks & Recreation
The Village of Duncan Parks and Recreation Department provides park facilities to accommodate the needs and interests of local residents and visitors. You can take your children to the playground at any of the Village of Duncan parks.
Come out and enjoy our beautiful parks! Main Avenue park will be completely revamped in summer of 2020! Please check out our donation documents below for how you can help make our park better!
Please Donate to the new Park and Playground by purchasing a
Donor Fence Picket.
See information below or scroll down to the bottom of the page to print the document out.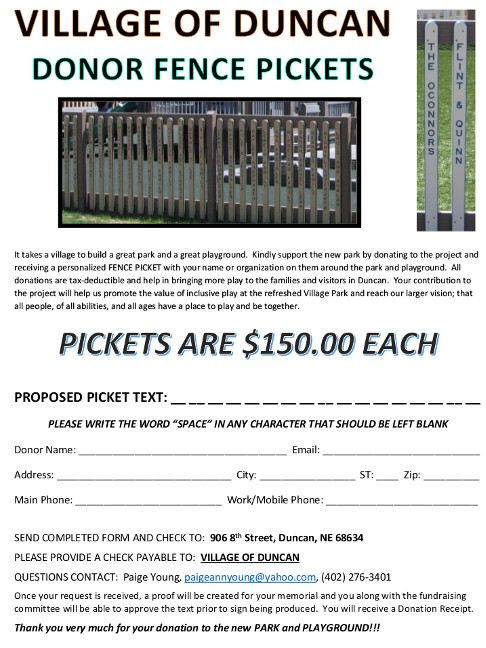 Relevant Documents