Park Facilities
The Village of Duncan's park facilities are available to anyone! Come enjoy one of our parks. There will be a complete park rennovation with new equipment etc. at the Main Avenue park in summer of 2020!! Please call our Parks & Rec Committee members (Josh) for any questions or concerns regarding any of the parks in town.


Please Donate to the new Park and Playground by purchasing a
Donor Fence Picket.
See information below or scroll down to the bottom of the page to print the document out.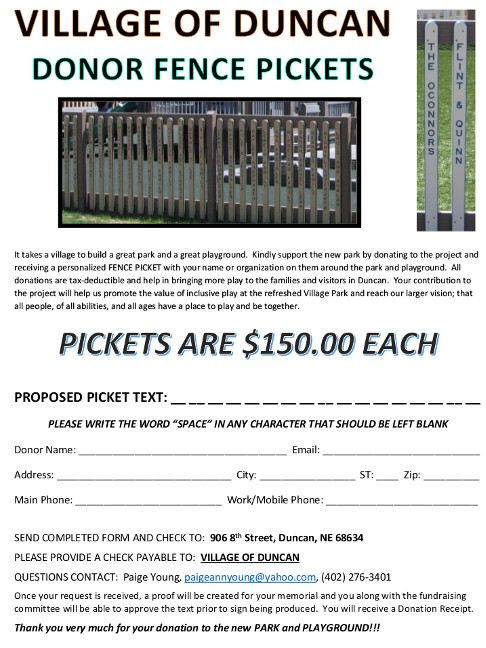 Contact Info
Josh Dahlberg
Parks & Rec Committee member
402-270-1648
Josh Dahlberg
Parks & Rec Committee member
402-270-1648
Relevant Documents